EYEBROW THREADING TRAINING COURSES
Enquire about our new Eyebrow Threading Courses in Adelaide - 2019!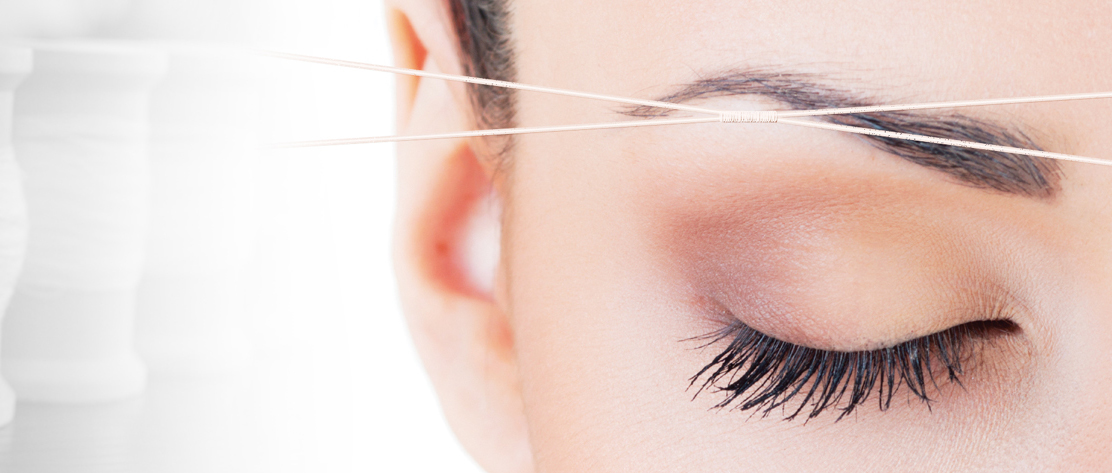 Eyebrow Threading Courses Available in 2019
EYEBROW THREADING COURSES
Eyebrow threading originated over 5000 years ago and some say it originated in Persia, in the middle east but the more popular theory is that it had its origin in India, and spread to the middle east and some Asian countries. Although the origin is unknown today the simple but popular method of depilation via thread exists in every corner of the Western world.

Among all the depilation methods available to remove hair and especially for shaping eyebrows, nothing beats Threading, it is the most superior method to design beautiful eyebrows with a crisp finish and a stunning arch. Eyebrows done by threading can be customised to suit the client's facial structure and/or following the latest trends.
Brows are shaped with just a simple cotton string! Threading is natural and organic in that it does not use any chemicals and is thus really beneficial to the skin as compared to other depilation methods like waxing which can take a thin layer of skin along with the hair, and tweezing which can nick the skin causing trauma to the skin.
Skin colour and tone is back to normal within 10/15 minutes after threading.
Unlike other methods like waxing, where the therapist has to stay away from the brow line, what wax /tweezers/ etc can at best achieve is a 'tidy-up', but with threading we can actually 'design' the shape as the thread can get right in between the brow hairs as only targeted hairs are removed. No other method can design a beautiful arch like threading does. With the whole world turning to natural methods for the skin, this art is here to stay for a very long time.
Regrowth after threading takes twice as long as any other method, as the hairs are removed right from the roots, so the whole root has to grow back, not just the hair shaft, making this method the best value for money for a client.
Whether you are from the hair, nails, lashes, make-up , spray tans or fashion industry, this course is for you.
Whether you want to add to your existing skills set or you want to offer it as an exclusive service to your clients, this is guaranteed to bring in regular & dependable income for you.
Come and learn from the top experts in the game
Taught one -on-one or in a very small group with full after-course support, no other threading course offers you this kind of commitment to help you till you are confident doing it on your own.

For more info please do not hesitate to contact us below or on our facebook page: www.facebook.com/lelashbeautique
We hope to hear from you!